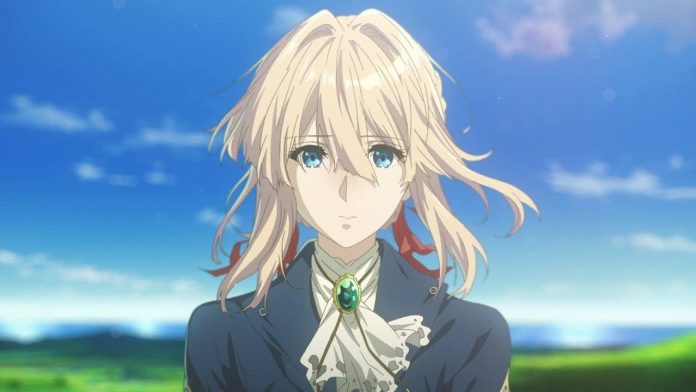 After a long wait for Western audiences, as well as select other audiences around the world, Violet Evergarden: The Movie is finally available on Netflix! Many avid fans of the series have been waiting in eager anticipation for any news of the possible streaming or release of the newest movie in the Violet Evergarden series. The film was released in various theaters across the world but only had a small window to be viewed in many cinemas, including in Western countries, where the film was only made available for a short period earlier this year.
Due to this and the lack of streaming options, countless fans have been unable to view the final film of the franchise, which was released in Japan back in September 2020.
Violet Evergarden: The Movie was finally made available for Netflix subscribers starting at 3:01 EST on October 13, 2021. It can now be viewed on the popular streaming service all across the globe.
If you have followed our previous articles, you will also know that Violet Evergarden: The Movie was released on Blu-Ray in Japan this past summer as well.
Google describes the film as follows:
After the aftermath of a war, a young girl who was used as a tool for war learns to properly live. With the scars of burns, she goes back to her past to discover her true feelings towards the Major.
Violet Evergarden: The Movie was initially slotted for a fall 2019 release, but due to an arson attack at Kyoto Animation, it had to be pushed back to a spring 2020 release date. Then, the studio was forced to delay the release again due to the COVID-19 pandemic.
The film has a spotless 100% Rotten Tomatoes score and has received raving reviews. Now, fans all around the world can view it and give their reviews on it as well.
---
Are you excited to watch the final film installment of Violet Evergarden? Let us know in the comments below or on Twitter!