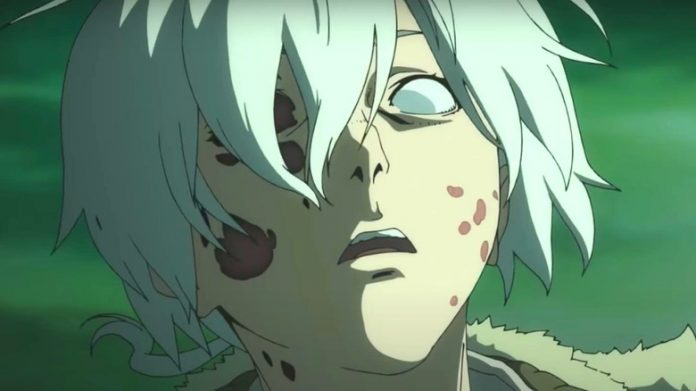 On Tuesday, the official website for the television anime adaptation of To Your Eternity began streaming a brand new teaser promotional video for the upcoming second season. The teaser for the sequel also reveals a change in director and studio for the series.
Kiyoko Sayama (Vampire Knight, Prétear, Amanchu! Advance) is the new director for the second season, replacing previous director Masahiko Murata. The studio producing the new anime is Studio Drive (ACTORS: Songs Connection, Vladlove), replacing Brains Base.
As for the rest of the staff, all the key members return to their previous roles. Including Shinzou Fujita as series script supervisor, Koji Yabuno as character designer, Ryo Kawasaki as music composer, and Takeshi Takadera as sound director.
To Your Eternity Season 2 is set to premiere in Fall 2022, the exact date is unspecified.
The original manga for the series is written and illustrated by Yoshitoki Ooima. An English release of the manga is currently releasing from Kodansha Comics, who describes the story:
"A new manga from the creator of the acclaimed A Silent Voice, featuring intimate, emotional drama and an epic story spanning time and space…
A lonely boy wandering the Arctic regions of North America meets a wolf, and the two become fast friends, depending on each other to survive the harsh environment. But the boy has a history, and the wolf is more than meets the eye as well… To Your Eternity is a totally unique and moving manga about death, life, reincarnation, and the nature of love."
The manga for To Your Eternity is held in high acclaim critically and commercially. The first collected volume of the series sold 29,288 copies, ranking 17 on the weekly Oricon manga chart. It was also nominated for the Manga Taishou Awards in 2018. In May 2019, it won the award for Best Shonen Manga at the 43rd annual Kodansha Manga Awards, alongside The Quintessential Quintuplets.
To Your Eternity premiered on NHK Educational in April 2021. The anime was originally slated to premiere in October 2020, but was delayed to April 2021 due to the anime's production schedule being heavily affected by COVID-19.
---
Are you excited for To Your Eternity Season 2? Let us know in the comments down below or on Twitter!