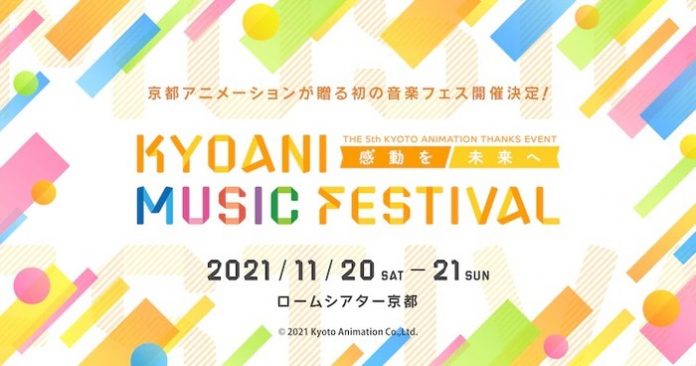 It has been announced that after four years, anime studio Kyoto Animation will be holding a fan appreciation event in the form of a music festival. The studio released a video with new information about the upcoming event.
The event will be held this November, on the 20th and 21st of the month. It is the fifth fan appreciation event that Kyoto Animation has held since its opening.
The studio held its last fan appreciation event in 2017. It was the largest event the studio ever held. A second event was slated for 2019, but it had to be canceled due to the arson attack at the  studio in July of 2019. After that, the COVID-19 pandemic hit, so it's understandable that the studio was unable to host another event until now.
Kyoto Animation's music festival will be held at the ROHM Theatre in Kyoto and will have the theme of "Inspiration for the future." After sharing that this was the theme, the studio's website said, "[W]ith this phrase as our theme, we will deliver excitement to the world and the future together with you all!"
---
Are you looking forward to Kyoto Animation's fifth fan appreciation event? Let us know in the comments below or on Twitter!