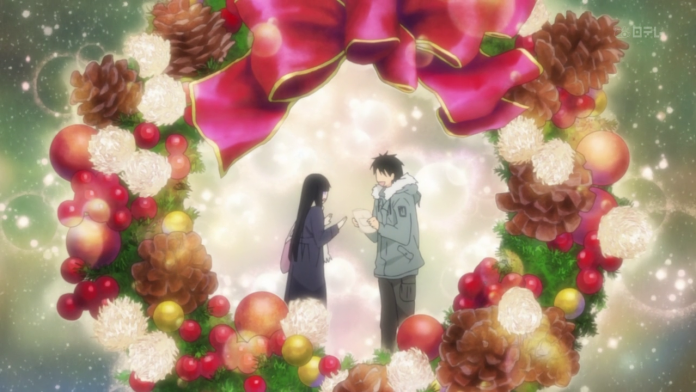 The holiday season is a time where we often spend countless hours having Christmas movie marathons. So why not mix it up and have an anime Christmas episode watching party instead? Although Christmas isn't as big in Japan as it is in Western countries, there is still a fun significance to it, mostly in the romance department, as it's seen as a sort of Valentine's Day for couples. But there is plenty of familiar Christmas cheer in anime episodes as well!
With the unique attributes of Christmas in Japan, a lot of anime, particularly shoujo and slice of life, take the opportunity to set Christmas as a backdrop for a sentimental episode or two. This brings a lot of drama, fun, and jolly good times to the series. It's a fun atmosphere for the anime-watching experience.
So, if you find yourself wanting to watch anime Christmas episodes this holiday season, check out the list below and enjoy all the feels that come with them.
Hamtaro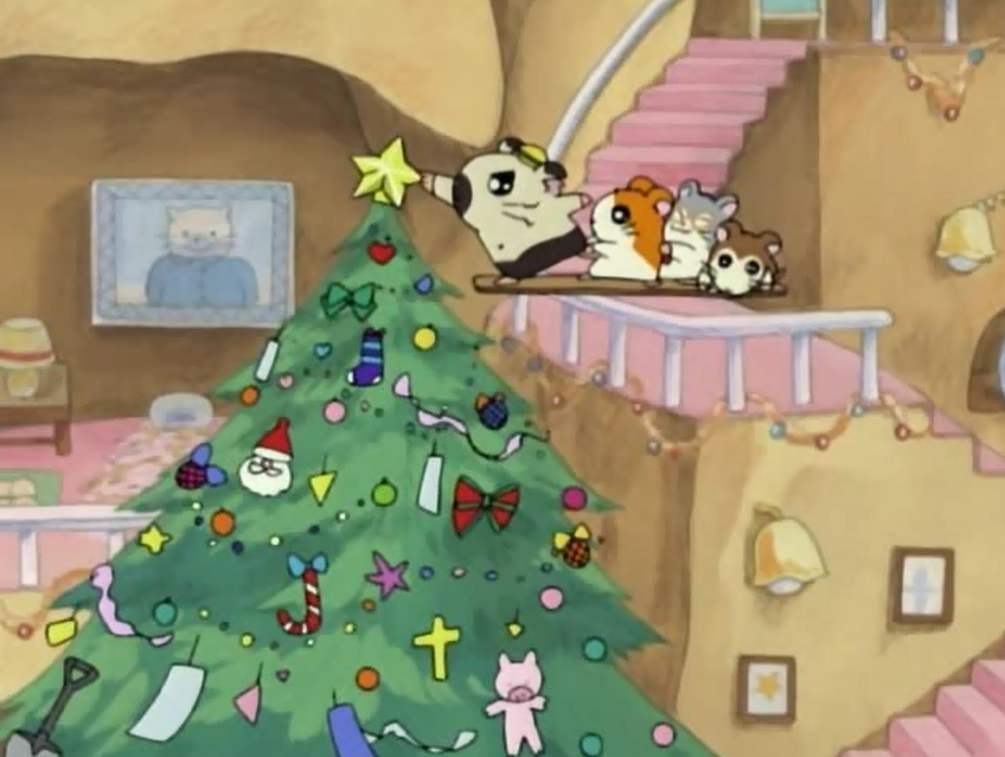 To start off this list, I wanted to put a couple cute nostalgic Christmas episodes for anyone who grew up watching Hamtaro, Pokémon, and Cardcaptor Sakura, or for anyone who simply wants episodes filled with child-like wonder. So, first is episode 25 of Hamtaro, "Merry Christmas" and episode 77, "A Wonderful Santa Claus!"
In the first of the two, "Merry Christmas," we follow the ham-hams as they learn of Santa and try to ask him to bring a present for Boss because he's never received a Christmas gift before. Meanwhile, Laura is dealing with her own holiday drama. In episode 77, "A Wonderful Santa Claus!", Hamtaro is given the task of being the new hamster Santa Claus. With the help of his trusty friend Bijou, he is able to make the night one to remember.
Pokémon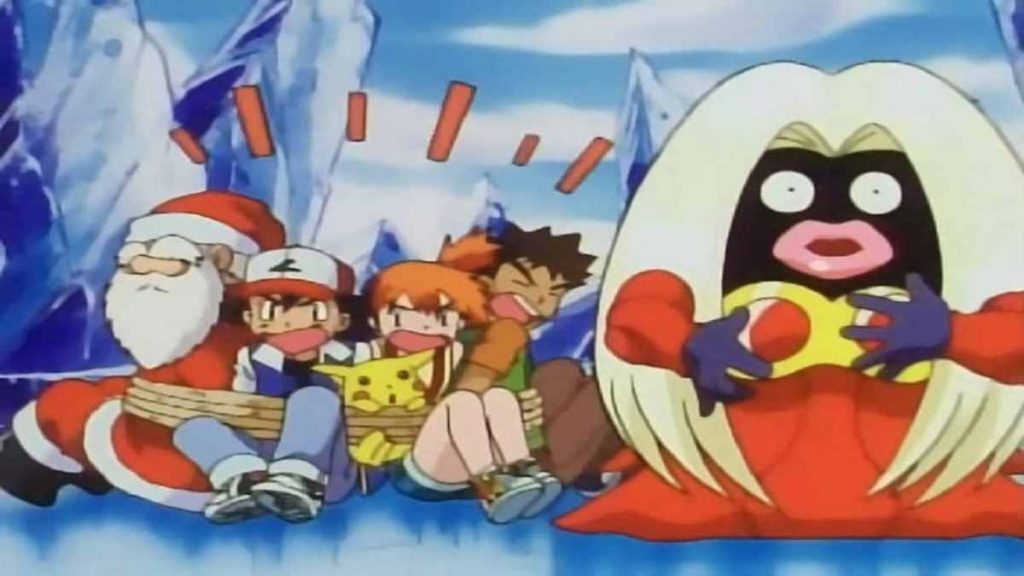 The Pokémon Christmas episodes are fun and full of nostalgia. The episode entitled "Holiday Hi-jinx" is an episode that follows Ash, Misty, and Brock as they help a Jinx get back to Santa before he has to deliver presents on Christmas Eve. In this, Santa's helpers aren't elves – they're all Jinx, and they have a role to play in getting the show on the road for Christmas. However, Team Rocket has an agenda of their own, which gets in the way of our main characters' goals. 
The other Pokémon Christmas episode is from the Johto League season, and it's entitled "Stantler's Little Helpers". This is a much simpler Christmas episode, where the main trio's Pokémon head out into the snow to help Santa find special berries to heal his sick Stantler so he can deliver presents on Christmas Eve. 
Cardcaptor Sakura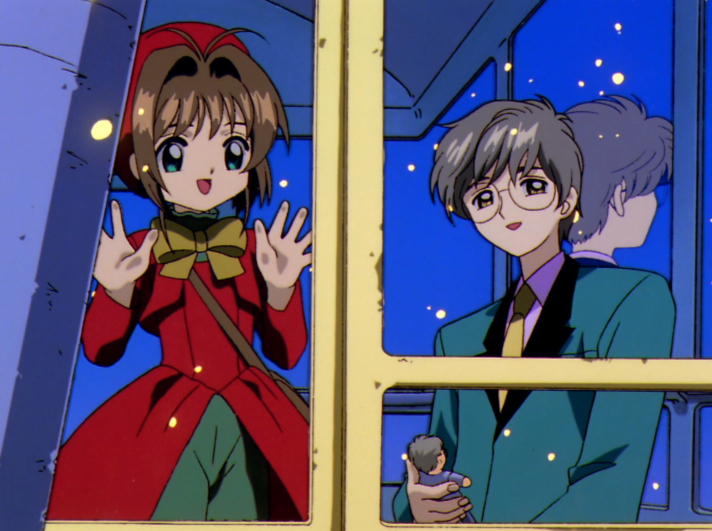 Episode 35 of the beloved series Cardcaptor Sakura is a very Christmas-filled episode entitled "Sakura's Wonderful Christmas". The episode follows the titular character as she juggles giving presents to her friends, figuring out what to do about her crush's gift and their romantic date together, and also fighting the unexpected threat that shows up at the amusement park. 
Kimi ni Todoke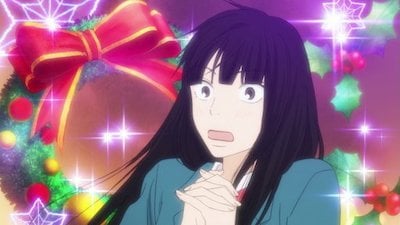 To kick off the shoujo episodes is episode 22 of Kimi ni Todoke, "A Christmas". This is a widely remembered, fan-favorite anime Christmas episode. In it, the shy Sawako spends time with her family on Christmas instead of attending a party with her friends and her crush, Shouta. When her parents realize what's going on, they happily encourage her to go. This episode is filled with drama and fluffy romance, with a satisfying ending. 
The Wallflower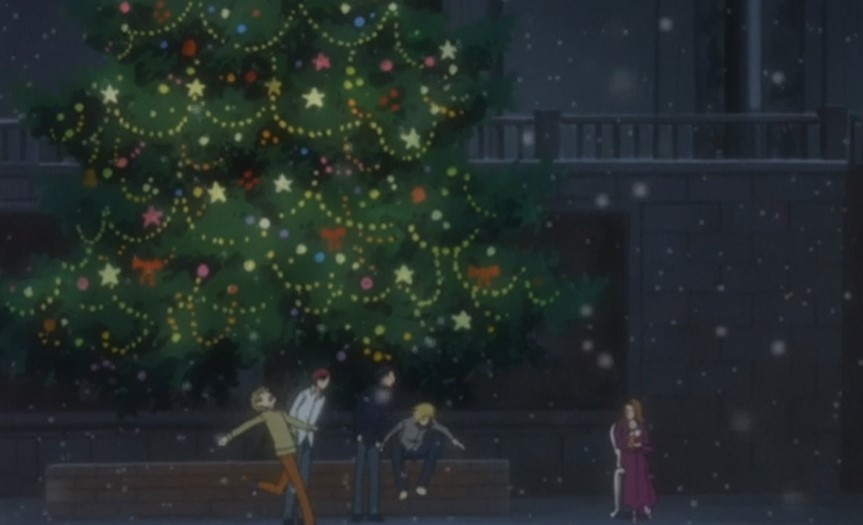 The Wallflower has a similar protagonist, in some ways, as Sawako in Kimi ni Todoke. Kind of. Mostly, it is just their misunderstood personas and similar appearances and first names. This anime is also a different type of anime but still a fun shoujo to enjoy all year round. But for Christmas, the episode to watch is episode 12, "Oh, My Sweet Home". In this holiday episode, Sunako decorates the mansion she's living in with her handsome boy companions. They enjoy each other's company and share stories while spending Christmas together. 
Super Gals!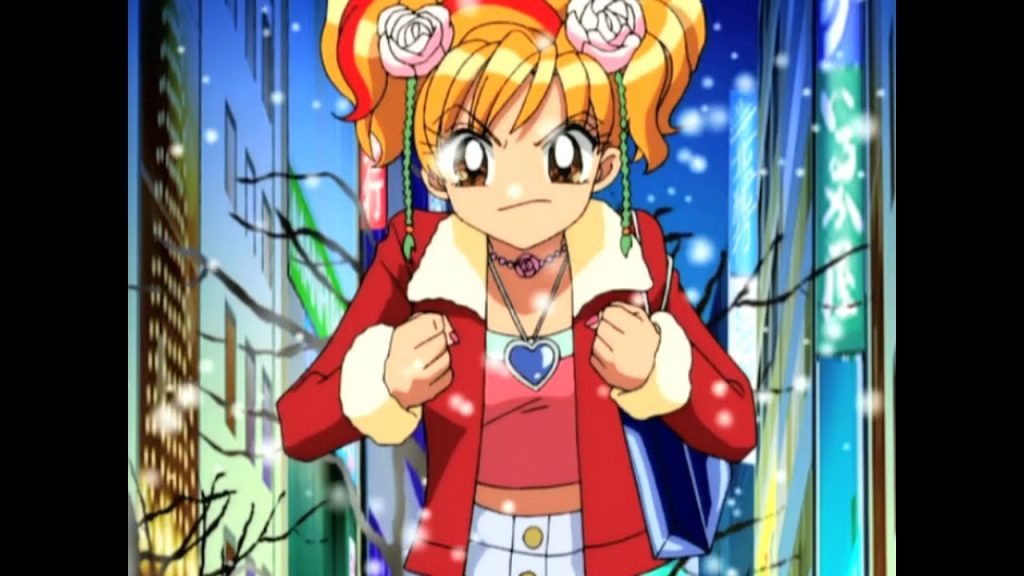 Super Gals! is a show about a trio of high school girls who take on life in Shibuya, Japan. The "gals" have fun and engage in plenty of drama throughout this shoujo series. Episode 39 of the series, "Christmas Eve Ring Ring", is a holiday episode where one of our main characters, Ran, focuses on her romance with Tatsuki as they engage in a challenge that tests their relationship. 
Azumanga Daioh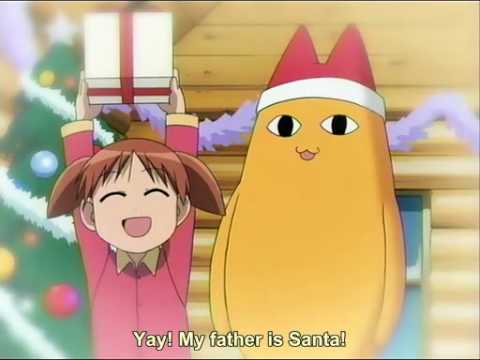 Fans of Azumanga Daioh know that this anime is super random, as it was adapted from a comic strip-style manga by Kiyohiko Azuma. If you like comedic slice of life anime set in a Japanese high school and want to watch a Christmas episode about it, check out episode 17 of this series, "Osaka's Scary Story / Feeling Different / December / Incredible Santa / Christmas Meeting". In it, our main characters do everything from fighting about the logic behind Santa and Rudolph to having a karaoke party. 
Wedding Peach DX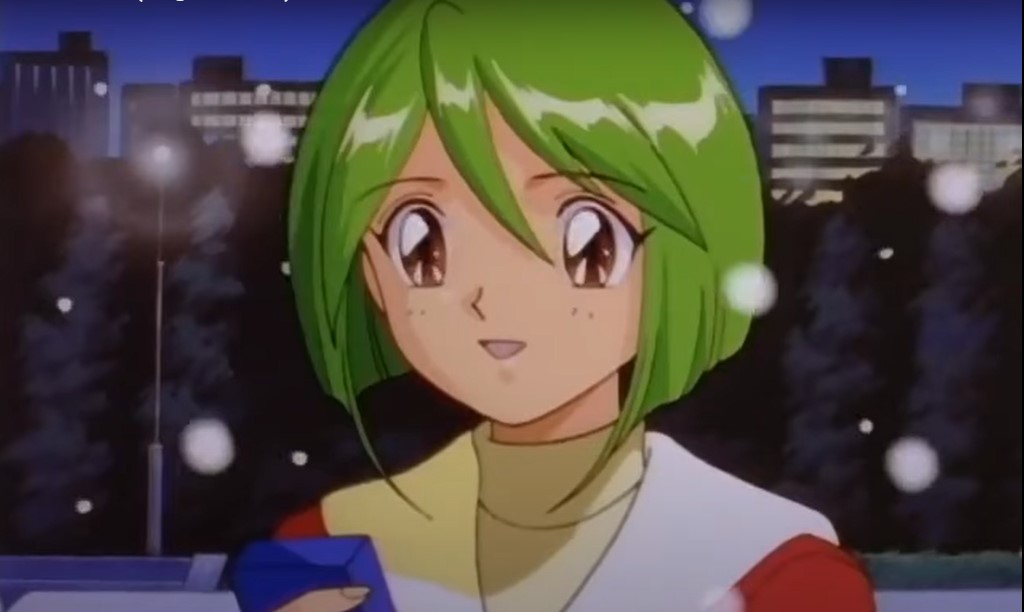 Wedding Peach DX – Episode 3, "Reunion – We'll Fight, Even on Christmas" is a Christmas throwback from the mid-90s anime that all started from the 1994 manga Wedding Peach. Episode 3 of the DX series has the cute romance aspect of Christmas in anime while also featuring nostalgic magical girl action.
Love Hina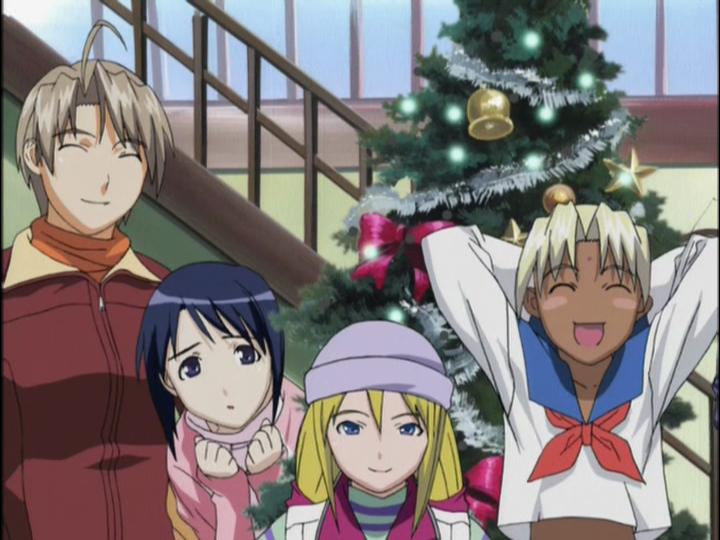 This one is different, as it's a whole special dedicated to Christmas. "Love Hina Christmas Special: SilentEve" is essentially a long episode for the Love Hina shounen slice of life series. It follows the main character, Keitaro, as he manages drama in the form of school and romance during the holiday season. It's also a pretty easy Christmas special to follow if you've never watched the main series. 
Himouto! Umaru-Chan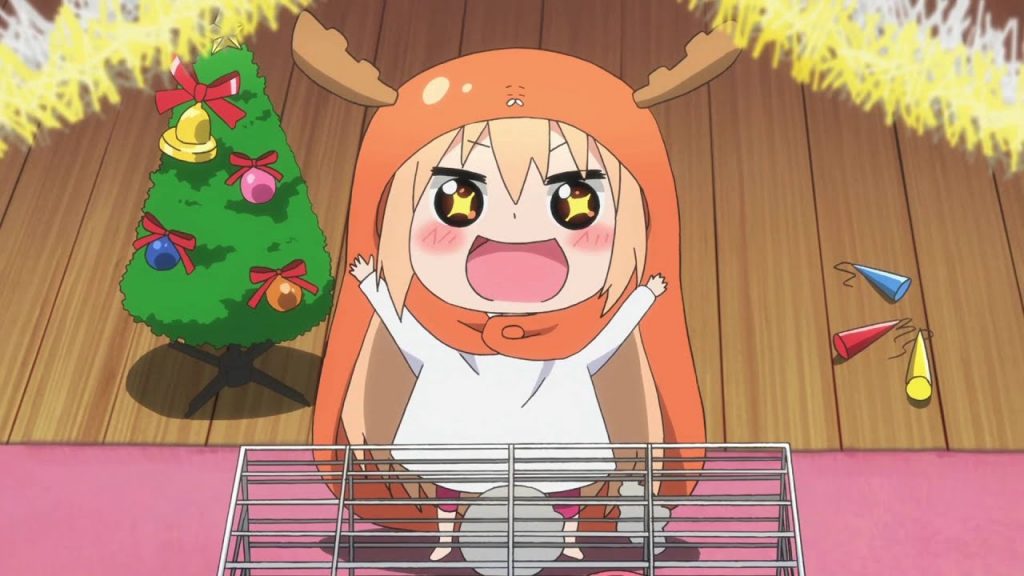 Episode 8 of the series Himouto! Umaru-Chan, entitled "Umaru and Christmas and New Year's", is another great pic if you want comedic relief during the holidays. In this episode, the characters enjoy being cozy in their kotatsus, safe from the snow. All Umaru wants to do is laze around the house, eat fried chicken, and enjoy the holidays from the comfort of her own home. However, as soon as the new year hits, Onii-chan forces Umaru to clean up and go out to visit a shrine. This episode is slice of life at its chill-est. 
Toradora!
Although there are other Christmas episodes out there, the last on this list are the two Christmas episodes in Toradora! The first is episode 17, "Mercury Retrograde On Christmas", and the second is episode 19, "The Christmas Eve Festival". These two episodes are fan favorites. Be aware that these episodes heavily follow the plot of the rest of the series. However, they also feature tons of Christmas cheer. In episode 17, the student council is planning a Christmas Eve festival to spark romance amongst the couples at the high school. Christmas is the obvious theme and thread throughout this episode and episode 19, which is when the Christmas Eve party actually takes place.
If you are a fan of Toradora!, rewatching these episodes are a must! For those who haven't watched the show before, why not start now and experience the Christmas episodes naturally while kicking back and relaxing with a whole new anime during your holiday break?
---
Which Christmas episode is your favorite? Let us know in the comments below or on Twitter!