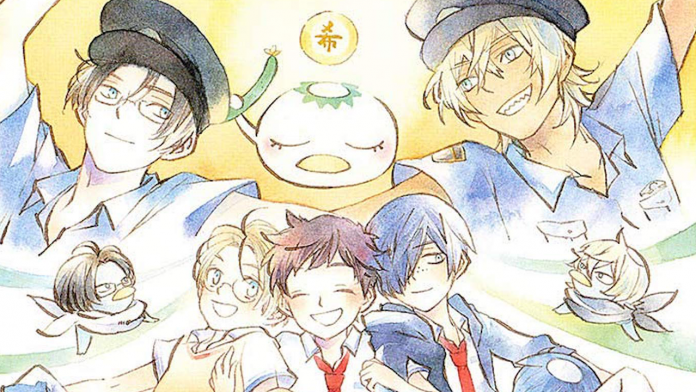 On January 15, 2021, Seven Seas Entertainment announced their license acquisition of the Sarazanmai Anthology manga. The manga is by various creators and is a collection of over a dozen short stories based on the hit anime by Kunihiko Ikuhara (Sailor Moon, Revolutionary Girl Utena, PENGUINDRUM)!
Seven Seas dishes out the license of the Sarazanmai Anthology manga collection, described as follows:
After accidentally breaking a statue of a mythical kappa, junior high students Kazuki, Toi, and Enta are transformed into kappa themselves as punishment by Keppi, prince of the Kappa Kingdom. Keppi has a task for the boys if they want their bodies back: work for him to hunt down zombie kappa born of twisted human desires. Even scarier, though? They're going to have to expose their own deepest fears and desires to each other to do so! Explore this surrealist modern folktale–a fan-favorite anime in 2019–like never before in this collection of all-new short manga by various creators!

Synopsis by Seven Seas
Seven Seas will publish the manga collection Sarazanmai Anthology for the first time in North America in print and on digital platforms in a single large-trim edition. It will be released in June 2021 for $13.99 USA / $17.99 CAN.
About Seven Seas Entertainment
Established in 2004, Seven Seas Entertainment specializes in bringing the best of Japanese manga and light novels to North American audiences and producing original comics, graphic novels, and youth literature. As of July 2021, Seven Seas and all of its book imprints are distributed by Penguin Random House Publisher Services. For more information, visit the Seven Seas Entertainment official website.